If you're new here, you may want to subscribe to my RSS feed. Thanks for visiting!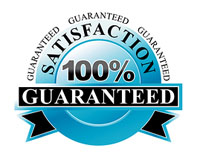 Amana Best Standard Warranty Protection

Our ASX18, ASX16, and ASX14 air conditioners and the ASZ18, ASZ16, and ASZ14 heat pumps use the chlorine-free R-410A refrigerant. All of these units feature what we believe to be the most comprehensive warranty coverage of any air conditioner or heat pump on the market. They offer Lifetime Limited Warranty* protection for the compressor to the original, registered, single-family, homeowner of a properly matched system using these high-efficiency air conditioners and heat pumps. If the original owner should have a compressor failure, we will replace the air conditioner or heat pump with a comparable Amana® brand product.
* To receive the Lifetime Limited Warranty, online registration is required within 60 days of installation. Online registration is not required in California and Quebec.
Amana has been providing outstanding standard warranty coverage to homeowners.