If you're new here, you may want to subscribe to my RSS feed. Thanks for visiting!
New Pipes plumbing, heating, and cooling is an extremely reliable service company handling all types of plumbing and HVAC requests in the San Jose bay area. Our San Jose plumbing services are second to none. Our technicians strive to provide the best service possible, whether it is a new installation, maintenance, or repairs.
We take great pride in our customer service and we are dedicated to delivering only the highest quality plumbing, heating, and cooling in San Jose and the surrounding areas. Watch us be on time and under budget!
Plumbing, heating and air conditioning
Residential and commercial
Upfront, competitive pricing
Highly trained technicians
CA license #906447
Fully bonded and insured
Fast, courteous service
24-hour 7-day emergency service
New Pipes Now Plumbing
New Pipes Now is a mature, seasoned, full-service plumbing and repair company. Our staff is committed to excellent service and reliability. We are one of the Bay Areas most experienced companies in working with homeowner's associations and large multi-family dwellings from boilers to drain cleaning. We are a full service 24-hour plumbing company.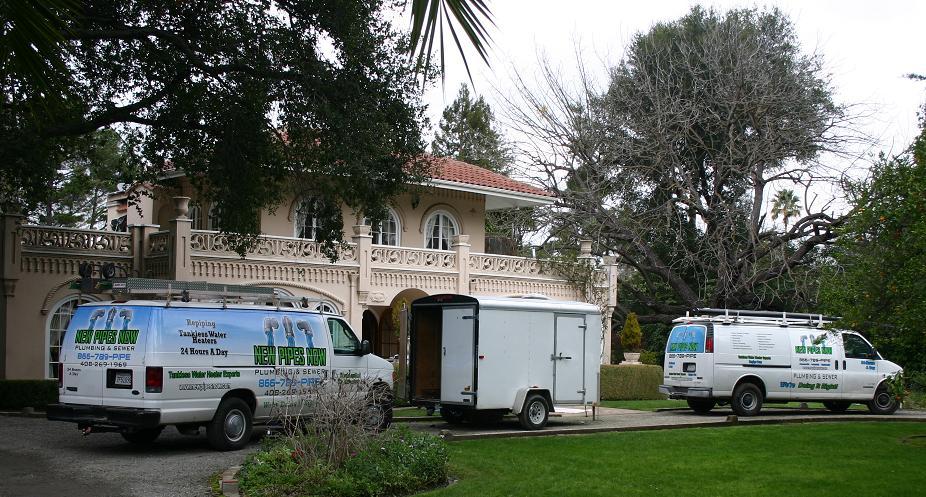 Robie Dobkins, Owner, of New Pipes Inc, has been a licensed plumbing contractor in the Bay Area since 1995. Robie Dobkins started his first plumbing shop in 1995 as Plumbers on Call.
In 2007, Robie started another shop primarily focused to commercial property service and repipe. Robie has worked as a contractor in all aspects of plumbing, i.e., residential service, repiping, remodels, and new construction, commercial tenant improvements, industrial plumbing, ejector systems, and process piping. And has found an extraordinary degree of excellence for commercial kitchen, install and maintenance, and as well commercial property maintenance, such as H.O.A. and multi family dwellings. These two fields particularly require skill and tact to maintain a functioning harmony amongst patrons, homeowners and tenants.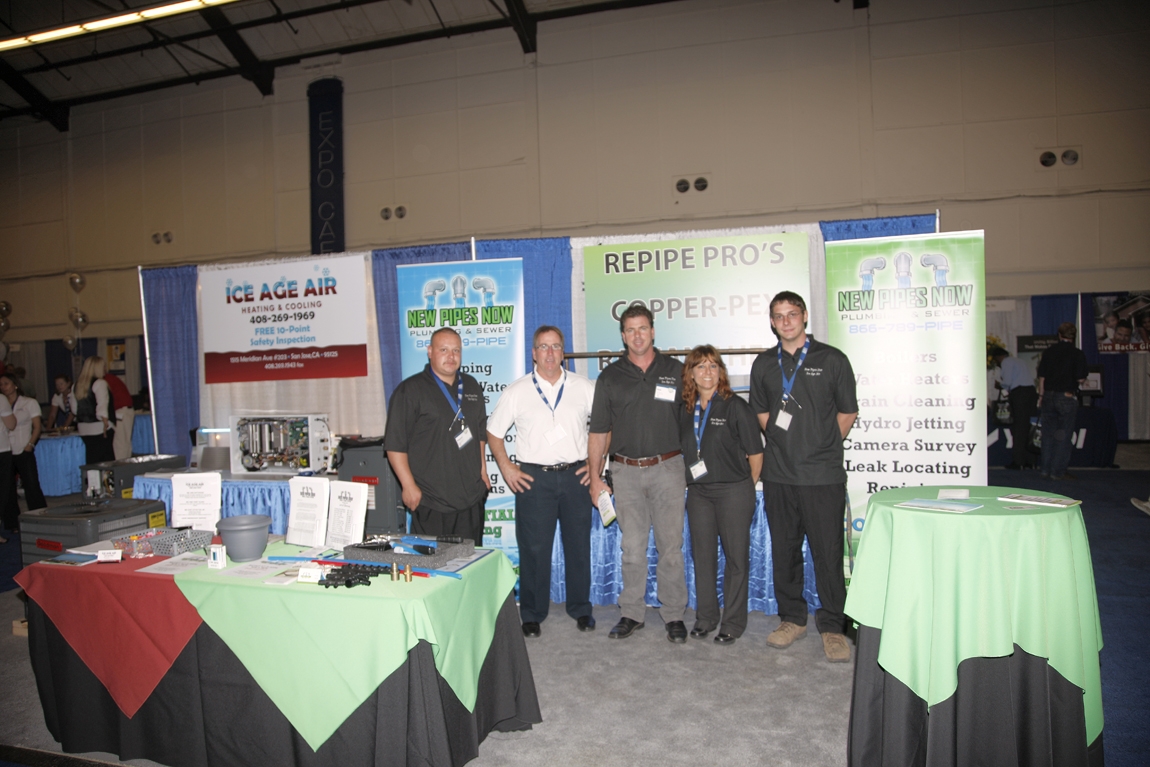 As the Bay Area consistently changes, we believe we should change with it. As more and more population density comes to our living spaces with multi-family dwellings and town homes and high-rise buildings, it is our goal to keep on top of the industry. We are constantly researching and purchasing new equipment for our industry. We specialize in leak repairs, maintenance, and of course, highbred boilers and tankless water heaters. We are able to repair and maintain any existing plumbing system as well as to re-design any existing system to a higher efficiency and cost effective result. It is our goal to improve any system we work on. We're glad to help any time, 24 hours a day.